Acrylic Edge Frames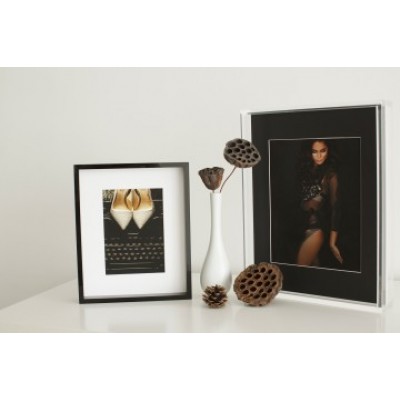 ► Acrylic EDGE Frames
Minimalistic frames designed to showcase 2 Frame Mounts which are simply inserted back to back into a slot positioned on the top of the frame.
Available in 2 sizes: 10x8 & 14x11 to fit our entire range of Frame Mounts and in 2 colours: Clear Acrylic and Black Acrylic.
Frames can stand in either a vertical or horizontal position.
The EDGE frames are shipped with 2 mounts which you select when ordering the product.
These are a perfect product to display matted prints in an In Person Sale.
---
Showing 1 to 2 of 2 (1 Pages)