Portfolio Boxes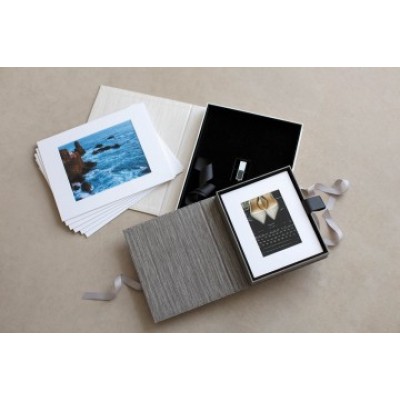 ► PORTFOLIO PORTRAIT BOXES
The Portfolio Portrait box is a traditional style portfolio box with flip out lid that is held in together with a decorative grey ribbon.
Available in 2 colours: Honey White and Cocoa Grey and in 2 sizes: 10x8" and 14x11" to accommodate our range of Frame Mounts.
Each box can accommodate up to 12 Frame Mounts or USB Insert & 6 Frame Mounts in a fully velvet lined tray.
The opening recess for the USB drive is L 75mm x W 45mm x H 12mm.
---
Showing 1 to 2 of 2 (1 Pages)